HTRIC x ODE Innovation Booster - September 15 2022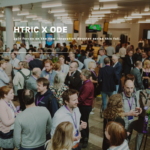 The path to success: funding opportunities and start-up support
Although you might have a great idea, it's sometimes difficult to find funding and support opportunities, right? Why not ask some experts how THEY can support you and how YOU can find them? Lisan Assen and Deepak Veeregowda can help you navigate your way. Moreover, what happens after you get funding? One possible outcome could be funding a start-up, so we invited one (TBA – stay tuned) to speak about their success story.
Speakers: (1) Lisan Assen – Project Manager at UMCG Research BV, (2) Deepak H. Veeregowda – Innovation Consultant at RuG Ventures and Global Head at Ducom Instruments, (3) start-up: TBA
Presentation
Subsidy Opportunities

 – This presentation will provide you with insight into financing options for your project. The focus will be on research and business funding opportunities for all TRL levels. So if you are interested in finding good funding opportunities for your Medtech project, you should join this innovation booster. There will also be ample opportunity to ask questions and discuss your project.

Capabilities of 

VentureLab 

en 

RuG Ventures

 to support ideators

 – Understanding why startups fail is an important learning towards successful entrepreneurship. In this regard, how to be critical about product-market fit and customer journey mapping, and how to capture this in your marketing and sales strategy to achieve your targeted revenue.

TBA
Program
15:00-17:30
Location
Space Werkcafé, Blauwborgje 31, 3e verdieping, 9747 AW Groningen
LIFE Science Conference - September 27
2022
The impact of the LIFE Cooperative on the life sciences & health sector in the Northern Netherlands (and beyond) is significant. To make this visible, the Life Science Conference will be organized, including the ceremony of the Innovation Award! 
The Life Science Conference from the LIFE Cooperative takes place on the 27th of September 2022 at the Forum in Groningen. During this conference, there will be panel talks, network opportunities, pitches, and of course the award ceremony. More information about the program will follow soon!
HTRIC x ODE Innovation Booster - October 13 2022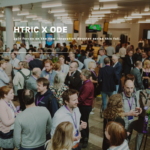 Challenges of new start-up companies within health technology
 In the first innovation booster, we introduced one start-up, but luckily there are more success stories around us! For this booster, we invited Romana Schirhagl, Patrick van Rijn and Alessandro Grillini to talk about their experience from academia to becoming founder/co-founder of a start-up on Medtech. What are the hurdles, and what can be improved? What worked well?
As usual, there will be plenty of time for networking and asking questions to them!
Speakers
(1) Romana Schirhagl – Founder of Diamond Visions, (2) Patrick van Rijn – CSO & Founder of BiomACS, (3) Alessandro Grillini – Founder & Managing Director of Reperio B.V.

Presentations:
Diamond Visions – In this presentation, I will introduce our new startup company, Diamond Visions. I will further share how Diamond Visions emerged from my research group, what hurdles we have faced so far, how we dealt with them and what diamond visions we have for the future.
BiomACS – How do you get from a research idea to a company utilizing the outcomes of results coming out of that research? In this presentation, I will discuss how a fundamental research question led to a new technology on which BiomACS B.V. is founded.
Coming soon
Program
15:00 – 17:30