Innovation Booster 9 December 2022: Responsible development and implementation of AI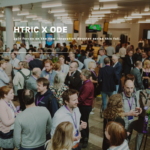 What are the issues, what is already in place, and what needs to be done?
Health technology innovation, including Artificial Intelligence (AI) development, is moving at a fast pace and with high expectations. It offers good opportunities to contribute to high-quality and affordable healthcare, but also raises many questions. In order to promote responsible development and implementation of AI, several ELSA (Ethical, Legal and Societal Aspects) labs are being set up in the Netherlands, in which researchers, societal partners, companies, citizens and patients work together.
In this business booster, we will explain how the ELSA lab Northern Netherlands (ELSA-NN) aims to contribute to responsible development and implementation of AI in health-care. Three ELSA-NN consortium partners will pitch how they are confronted with and handle Ethical, Legal, and Societal Aspects and what their questions and needs are in realizing responsible development and implementation of AI. With these introductions and discussion with the audience, we expected to receive an overview of the Ethical, Legal and Societal Aspects at stake, what is already in place and what needs to be done to realize the responsible implementation of AI.
Moderator:
Prof. dr. Claudine JC Lamoth – Professor of Movement Analysis, Smart Technology in Healthy Ageing at the University Medical Center Groningen, dep. of Human Movement Sciences (RUG) & General scientific director research center SPRINT
Mirjam Plantinga – Senior researcher and project leader at ELSA AI lab Northern Netherlands (ELSA-NN)
Speakers:
Rick Pleijhuis – Internist-allergologist/immunologist at University Medical Center Groningen (UMCG), Co-founder and Chief medical officer of Evidencio
Nephtis Brandsma – Chief Data Officer at the Gemeente Groningen
Marco D'Agata – Managing Director at Neolook Solutions
Date: 9-12-2022
Location: Space Workcafé
Time: 11:00-13:30

Register now:
HTRIC x ODE Innovation Booster - 28 October 2022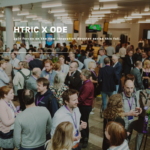 Rehabilitation
Within the field of rehabilitation, many technological innovations, both high-tech and low-tech, appear in literature, online and at fairs. Some of these become successful commercially and clinically; other innovations remain within the field of research or disappear entirely. In this Innovation booster, we will present examples of arm rehabilitation and wheelchairs and put them in perspective.
Moderator: Juha Hijmans – Associate Professor at the Department of Rehabilitation Medicine
Speakers: prof. Corry van der Sluis, Samantha Rozevink, Riemer Vegter & Jasper den Boer.
Presentations:
1) Prof. Corry van der Sluis MD PhD – Rehabilitation physician, Department of Rehabilitation Medicine (UMCG)
The usage of technological advancements by the end-user is challenging. Only if technology provides more advantages than disadvantages to the end-user, the technology will indeed be used. We investigated the use of a non-actuated robotic device to improve the upper limb function of stroke survivors, who trained in their home situation. Furthermore, we analyzed the (cost)effectiveness of multi-grip prosthesis hands in comparison to mono-grip prosthesis hands. In both research projects the technological advancements did not or only partially live up to their promises, which has implications for the end-user and for the designers/engineers. In this presentation the pros and cons of this new technology will be revealed in the light of bridging the gap between the technology and the end-user. 
Teaser: Technological advancements do not always live up to their promises.
2) Samantha Rozevink – PhD student, Department of Rehabilitation Medicine (UMCG)
After a stroke, patients often need a lot of training to improve the upper limb function. In this project we provided patients with a training device to train the upper limb function at home using telerehabilitation. In my presentation I will tell more about the barriers and facilitators that we encountered during this project, especially with the device, telerehabilitation, and the perks and difficulties of home training.
Crossing the TRL valley of death; better together
1) Dr. Riemer JK Vegter – Assistant Professor Department of Human Movement Sciences (UMCG) 
As scientists we feel we have innovative ideas daily. Most never leave our heads. Some become prototypes. Few become in-house manufactured research tools. Finally, every now and then one might transcend our lab, because it fits with our view on the future of rehabilitation. With the wheelchair ergometer we foresaw a chance to give feedback on manual wheeled mobility as part of regular clinical practice and sport-science support. Backed by an abundance of scientific wheeling literature and an international network open to collaboration. In other words, a good start to begin pushing, mostly by the particularly broad shoulders of Prof Lucas van der Woude. Lode Holding was found open to the challenge and we successfully acquired funding through Sprint and SNN, which was a challenge by itself that failed at multiple occasions. Together we went from prototype to scientifically validated marketable product. Over more than 10 years of collaboration have taught us a lot about each other, different perspectives, societal challenges and becoming a team. Currently the ergometer is for sale as a research tool, finalizing the MDR and final TRL levels towards the rehab center is ongoing, just like our collaboration!
Teaser: True partnership and mutual understanding is key to success
Innovative medical technology and end-users, from a business perspective
2) Jasper den Boer – Senior business developer, Lode Holding.
LodeHolding wants people to move in the best possible way, so they can become more healthy, more vital, stronger, better in sports, live more independent, and eventually live happier lives. For all kind of medical applications we develop devices and software that facilitate human movement. All our latest innovations originate in science. There are a lot of steps necessary before an innovation can become part of a successful positive business case. In many innovative projects there is an ambition to reach a marketable, CE certified product, with diagnostic capabilities, easy to use for a patient, sometimes in a home environment, at the end of the project. It is good to have this ambition but it is not very likely it will be reached during the firsts innovative attempts. Sometimes other directions are needed. Place the envisioned product at a point on the horizon, and try to define a roadmap with (minimum viable) products in between that can be reached. Maybe there are other end-users that also can use the product and where you can build a first positive business case.
Teaser: Dare to sidetrack
LIFE Science Conference - September 27
2022
The impact of the LIFE Cooperative on the life sciences & health sector in the Northern Netherlands (and beyond) is significant. To make this visible, the Life Science Conference will be organized, including the ceremony of the Innovation Award! 
The Life Science Conference from the LIFE Cooperative takes place on the 27th of September 2022 at the Forum in Groningen. During this conference, there will be panel talks, network opportunities, pitches, and of course the award ceremony. More information about the program will follow soon!
HTRIC x ODE Innovation Booster - October 13 2022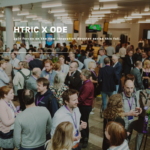 Challenges of new start-up companies within health technology
 In the first innovation booster, we introduced one start-up, but luckily there are more success stories around us! For this booster, we invited Romana Schirhagl, Patrick van Rijn and Alessandro Grillini to talk about their experience from academia to becoming founder/co-founder of a start-up on Medtech. What are the hurdles, and what can be improved? What worked well?
As usual, there will be plenty of time for networking and asking questions to them!
Speakers
(1) Romana Schirhagl – Founder of Diamond Visions, (2) Patrick van Rijn – CSO & Founder of BiomACS, (3) Alessandro Grillini – Founder & Managing Director of Reperio B.V.

Presentations:
Diamond Visions – In this presentation, I will introduce our new startup company, Diamond Visions. I will further share how Diamond Visions emerged from my research group, what hurdles we have faced so far, how we dealt with them and what diamond visions we have for the future.
BiomACS – How do you get from a research idea to a company utilizing the outcomes of results coming out of that research? In this presentation, I will discuss how a fundamental research question led to a new technology on which BiomACS B.V. is founded.
Coming soon
Program
15:00 – 17:30